Save-the-Date
for a Q & A with Jessica Lawrence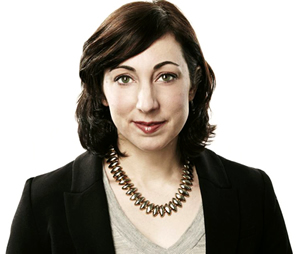 Jessica Lawrence, Executive Director of NY Tech Meetup (NYTM), the largest Meetup in the world with over 30,000 members.
When:
November 4, 2013, from 3 p.m. – 6 p.m.
3:00 p.m. – 3:30 p.m. – Registration Open
3:30 p.m. – 4:00 p.m. – Remarks by Jessica Lawrence
4:00 p.m. – 4:30 p.m. – Q & A with Jessica Lawrence
Cocktail Reception to follow in an adjacent room.
Where: 
Kimmel, RM 914
What:
How is technology changing the way we work? Why do terms like "work/life balance" and "having it all" increasingly seem to be broken? More and more, work and life blend together, complementing each other, and occasionally competing for our attention. New devices and technologies change when and where we can work, as well as what our students, faculty and administrators expect from our support. How can technology tools help balance these competing priorities? (Or can they?)
Jessica has her finger on the pulse of these questions and more as the executive director of the NY Tech Meetup, a 33,000 member non-profit whose monthly meetups regularly sell out Skirball Center for the Performing Arts.
Max Whitney will moderate a Q & A session following Jessica's remarks, leading off with questions submitted on the TorchTech website. We'll wrap up with a networking reception.
About Jessica
Jessica Lawrence is the Executive Director of NY Tech Meetup (NYTM), the largest Meetup in the world and a 33,000-member non-profit organization helping to build a sustainable and diverse technology industry in New York. Prior to her work with NYTM, Jessica was the CEO of Girl Scouts of San Gorgonio Council in Southern California, where she supported a community of 75 staff, 5,000 volunteers, and 15,000 girls. Jessica was one of only 15 women selected to participate in Seth Godin's Female Entrepreneur MBA (FeMBA) in 2010. She has received numerous awards including the Girl Scouts of the USA Frances Hesselbein Award for Excellence in Management in 2007, was selected as one of The Daily Muse's 12 Women to Watch in 2012, and as one of the Crain's New York Business People to Watch in Silicon Alley 2013. Jessica's writing has been featured on the Harvard Business Review blog, Forbes.com, The Next Web, The Daily Muse and in a weekly column in The Press-Enterprise. She also speaks frequently on technology startups, the New York technology community, women in tech, organizational development and culture, the future of work, and non-profit management.
Seating is limited.  This event will be recorded.